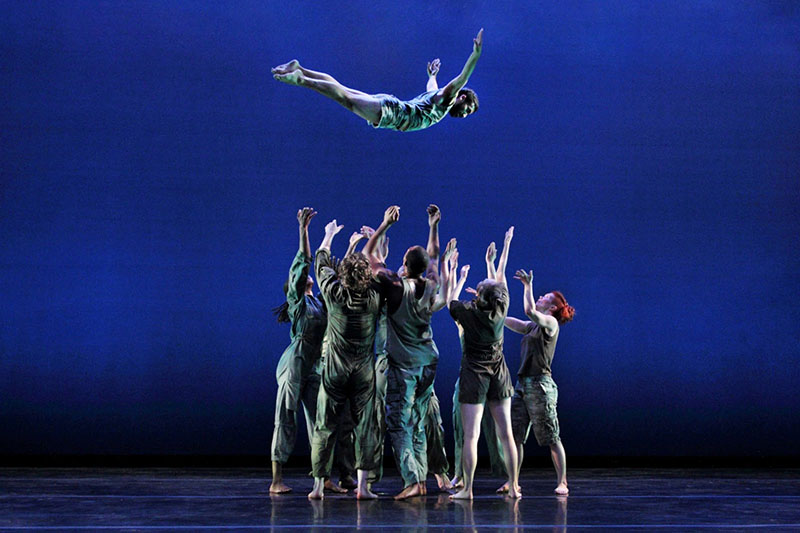 Bill T. Jones/Arnie Zane Dance Company
2009–2015
Beginning in Fall 2009, the Bard Dance Program embarked on a partnership with the Bill T. Jones/Arnie Zane Dance Company to offer new classes in technique, creative structure, and critical analysis. Since BTJ/AZ's merger with Dance Theater Workshop, renamed New York Live Arts, the partnership has expanded considerably. Regular offerings include technique (two levels, offered four days a week), repertory, composition, junior seminar in professional practice, and senior project oversight and advising.
Bill T. Jones/Arnie Zane Dance Company Performs at Fishkill Correctional Facility
(rehearsal excerpt)
The world-renowned Bill T. Jones/Arnie Zane Dance Company, in residence at Bard College, gave a site-specific performance at Fishkill Correctional Facility in Beacon, New York, on May 7, 2014. The Bard Prison Initiative (BPI), which operates one of its six academic programs at Fishkill, invited the Company to perform and meet with students. Bill T. Jones choreographed a new piece for the event, entitled Fishkill / Movements 1 Through 45. This video documents a rehearsal of the Fishkill program.