Statement on Equity
The Dance Program at Bard values the experience of individual body sovereignty and is committed to providing equal access to students who are exploring life's questions through an artistic physical practice.

The Dance Program will contribute to changing the narratives of white supremacy, patriarchy, and racial inequity that have characterized the persistent undercurrent flowing beneath the ground on which we dance in this country.

We will endeavor to be a refuge for any persons who are vulnerable to ideologies defined by racism, homophobia, transphobia, and anti-feminism. We will use the tools of our discipline to challenge the structures that maintain a hierarchy of human value. We will consistently offer a rigorous learning environment that celebrates that people are "equal in all of our apparent differences." (Ibram X. Kendi)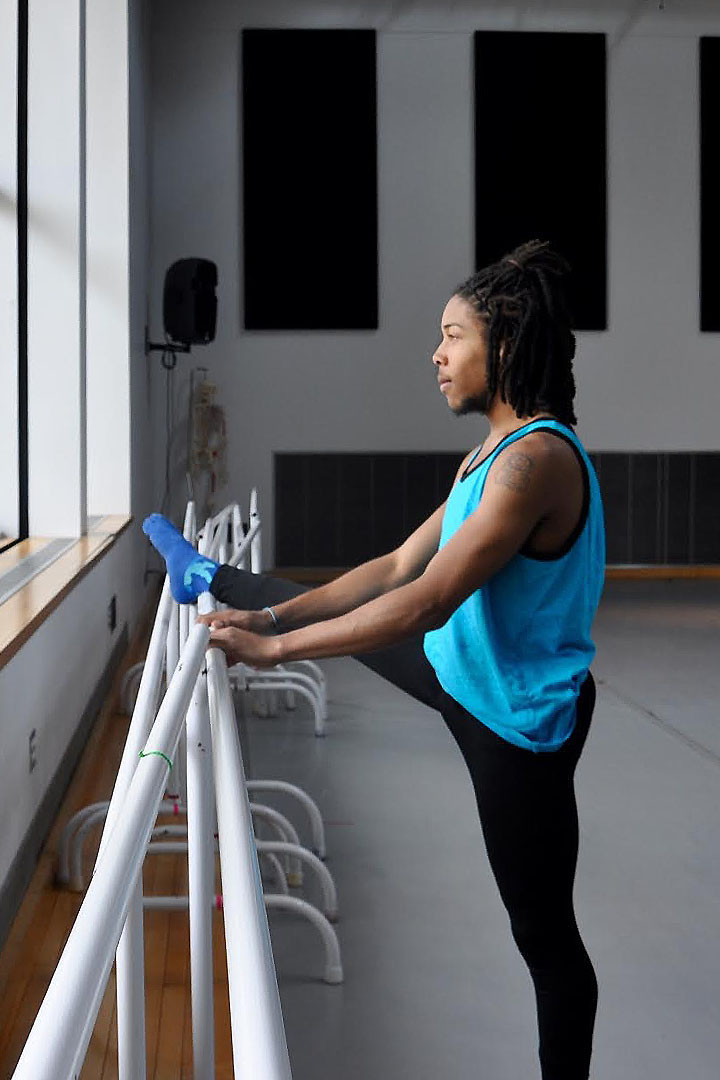 Mission
The Bard Dance Program sees the pursuit of artistry and intellect as a single endeavor and the study of the body as a cognitive act, demanding both physical practice and exploration of the broader academic contexts in which the art form exists. The program fosters the discovery of a dance vocabulary that is meaningful to the dancer/choreographer and essential to his or her creative ambitions. This discovery leads students to cultivate original choices that are informed by a full exploration of their surroundings and to find expression in new and dynamic ways. Through intensive technique and composition courses, onstage performance, and production experience, dance students are prepared to understand and practice the art of choreography and performance.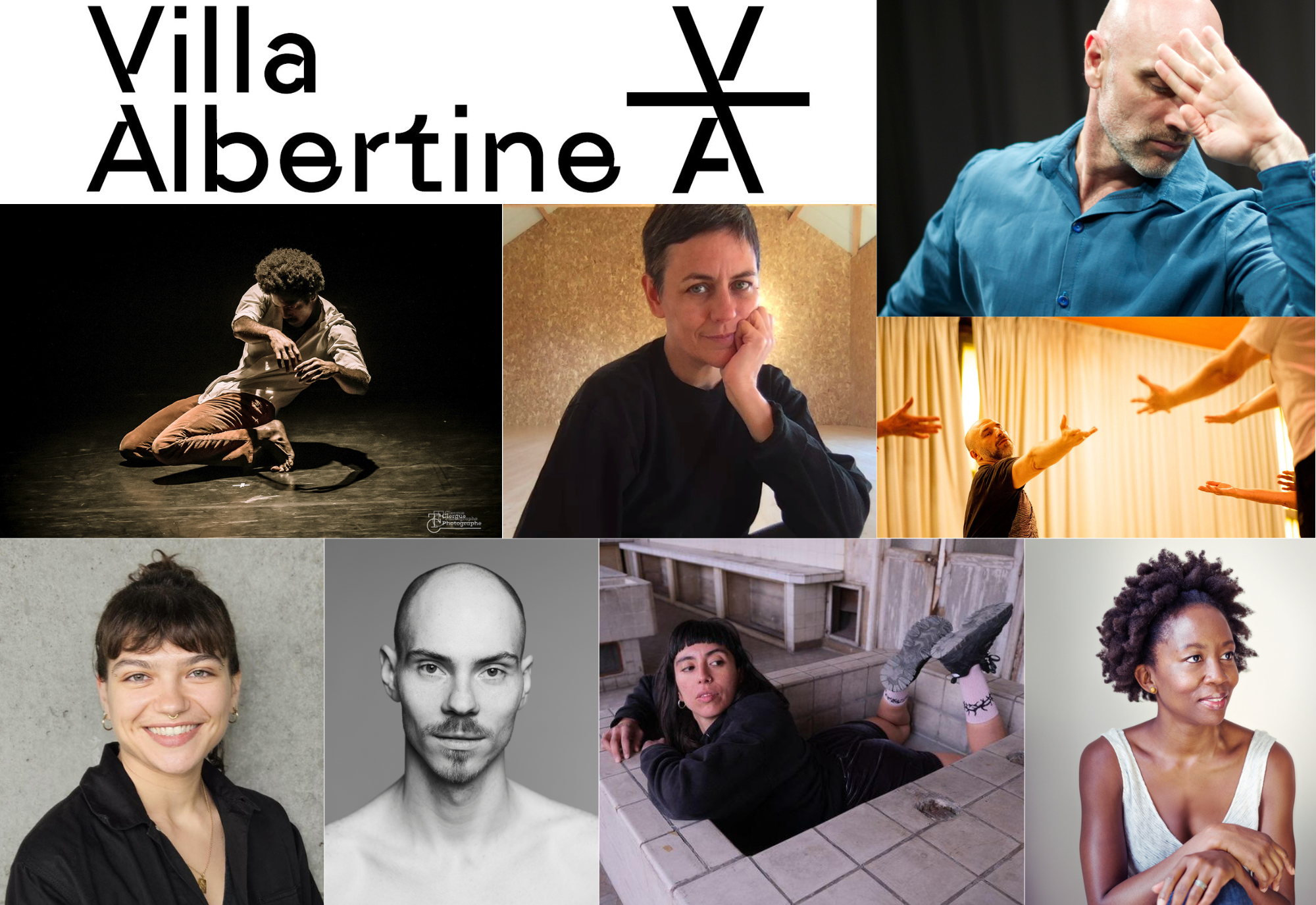 Bard College Dance Program
Partners with GIBNEY
Bard's partnership with GIBNEY, a New York City–based dance and social justice organization, began in fall 2020.
The Bard College Dance Program and GIBNEY, a New York City–based dance and social justice organization led by Founder, Artistic Director, and CEO Gina Gibney, began a new partnership in the fall of 2020. This is the fourth professional partnership launched by the Dance Program, which began in 2009 with the Bill T. Jones/Arnie Zane Dance Company.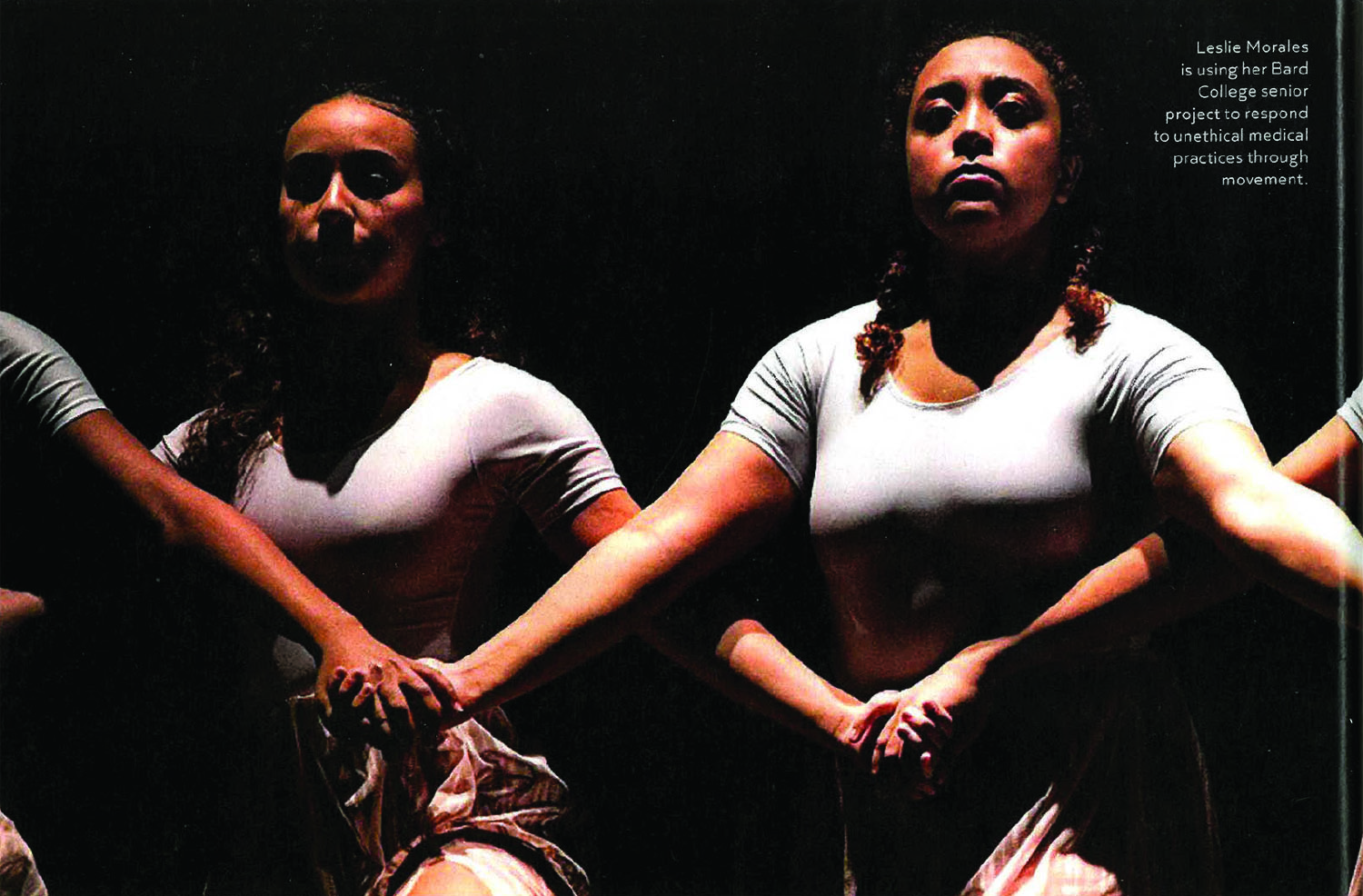 Bardians Featured in Dance Magazine
"Dance has always been a radical act, even if it was covered in gauze and tulle."
—Maria Simpson, Professor of Dance and Dance Program Director

Dance Magazine features Bard College in its January 2022 issue, highlighting the work of Sam Asa Pratt '14 in its "25 to Watch" cover story, and interviewing Bard senior Leslie Morales and Professor Maria Simpson in "Dance with a Purpose," an article about blending art and activism in your practice, even before graduation.
Bard Dance Program Alumni/ae are kicking it in 2022!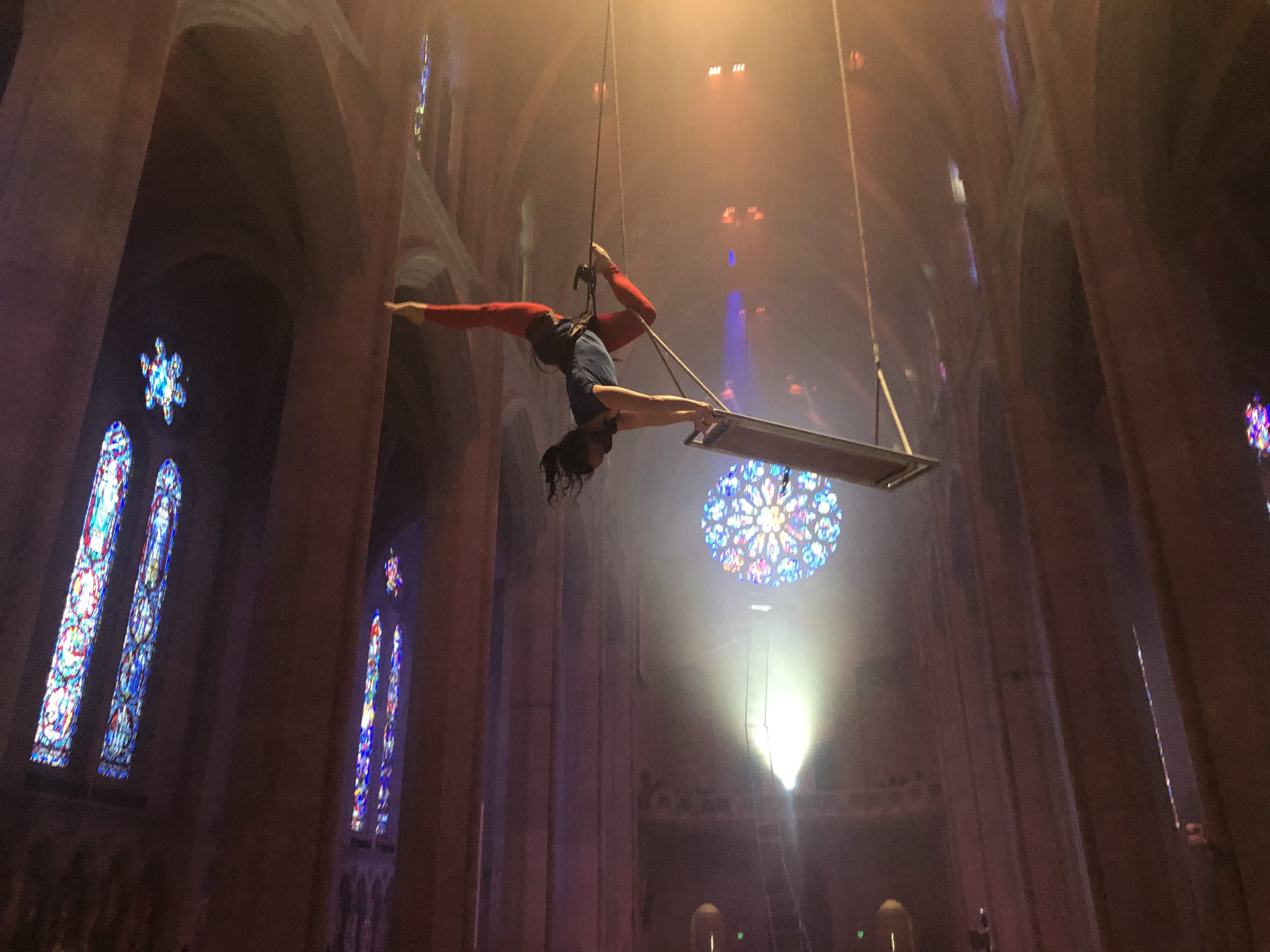 Love Lifts Us Up

Zaccho Dance Theatre's Love, a state of grace featured a half-dozen aerial artists performing in the cavernous interior of San Francisco's Grace Cathedral. Performed in one-hour cycles, the work allowed audience members to move through the space below at will, and to engage with a series of rituals and meditations, designed by artist-theologians Yohana Junkar and Claudío Cavalhaes. Directed and choreographed by Joanna Haigood, the performance installation encouraged attendees to contemplate and celebrate their shared humanity, and the importance love holds across various spiritual practices.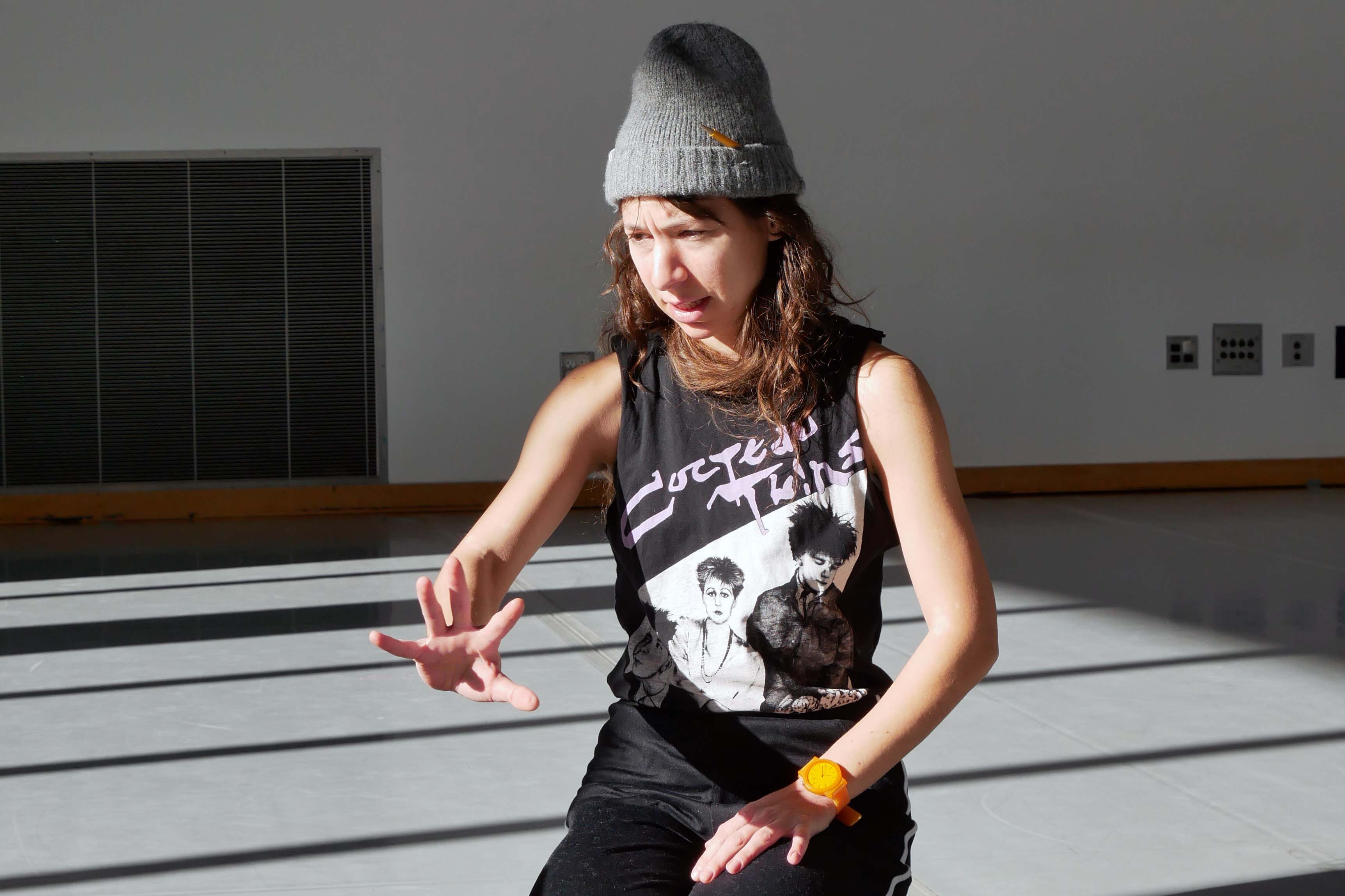 Lisa Fagan '11 Returns to Bard for a January Residency
Lisa Fagan '11 and a group of seven multidisciplinary artists began working on a new piece in 2019 called Give it a Go while her collaborator, composer/vocalist Catherine Brookman, and she were artists in residence at Target Margin Theater in Brooklyn, NY. While that work was cut short by the pandemic, it now lives on in a new, untitled form, in development at Bard.
Hear from Our Students
What is it like to study dance at Bard College? Hear from Leslie, Jude, and Sakinah in a discussion moderated by Maria Simpson, professor of dance and director of the Dance Program. They discuss the intimacy of the program, the close relationships with faculty and teaching artists, and the ability to explore interdisciplinary studies.

"I genuinely think that I would not be as prepared as I feel to go into the dance industry if I had not come to Bard."
—Sakinah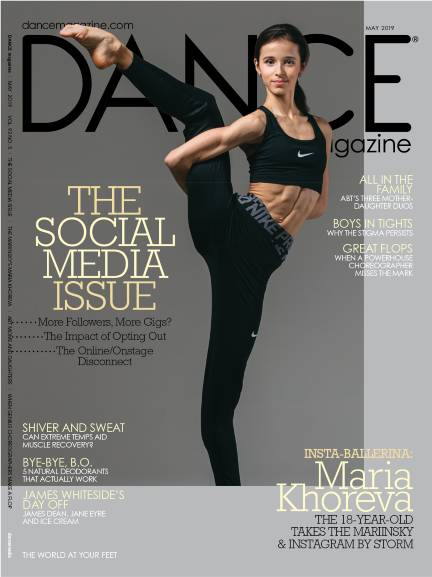 Dance Magazine Lists Bard College as
Featured Dance School
"A Perfect Pairing"
"Located just a few hours north of New York City in Annandale-on-Hudson, New York, Bard College offers a dance major that places equal emphasis on technique and composition. The program simultaneously encourages dance as an intellectual pursuit and helps students forge connections with working artists through partnerships with dance organizations. In the past, Bard has teamed up with Bill T. Jones/Arnie Zane Dance Company and the Trisha Brown Dance Company. Its current partnership with American Dance Festival brings in ADF teaching artists to lead intensive technique courses throughout the year." —Dance Magazine, May 2019